The average bread shape in Siargao, Surigao is round. You can see a partially eaten bread called pan de pugon (so called as it was cooked in a homemade oven. Oven is called pugon in the local language) as being held by a friend.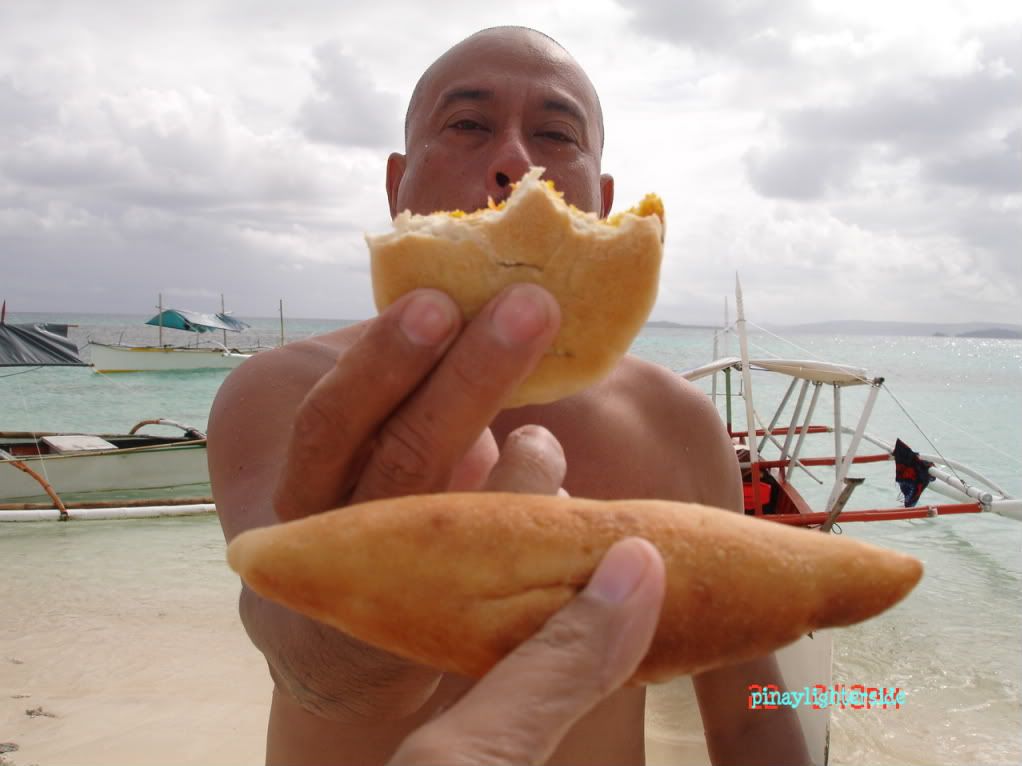 But the not-so average shape of bread is the one being held by me. In recognition to the world-famous surfing destination in the Philippines, Siargao, the bread is shaped like a surfboard and aptly called Pan de Surf by the locals.



Better make your reservations early because they bake on limited numbers only.

This is my entry for:

For more photohunters, go
here
.