The Philippines' Azkal football team made the game more popular than ever. It was no surprise then when I get to a football tournament to see several football games being played simultaneously in several age brackets.
I had most fun watching the kids play than their older counterparts. While their older counterparts are more skilled with faster speed, the kids' enthusiasm and determination in playing the game made the games more interesting to watch. Here's one kid who got good kick form..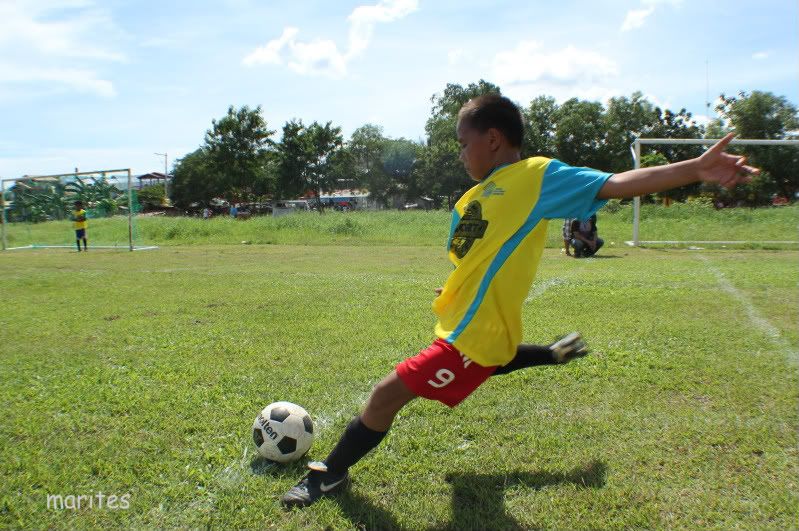 This is my entry for Ruby Tuesday. Go
here
to see more entries.