I wanted to experience the old world of the Philippines and what better way to do it by going to places where our heritage has been preserved. Stepping into Sulyap Gallery Café is like stepping back into time. Sulyap Café's abode is a restored stone house built during the Spanish period. It is one of the two preserved houses inside the Cocoland Compound. Brgy. Del Remedio, San Pablo City, Laguna.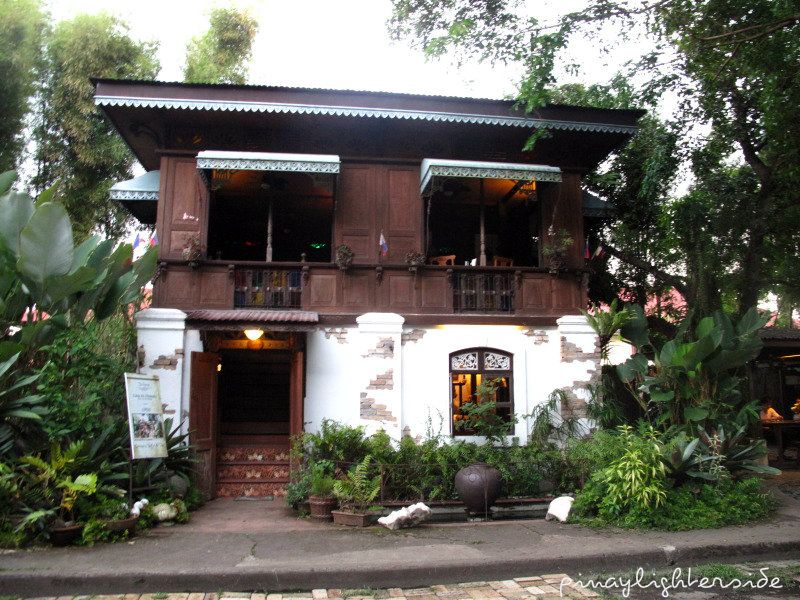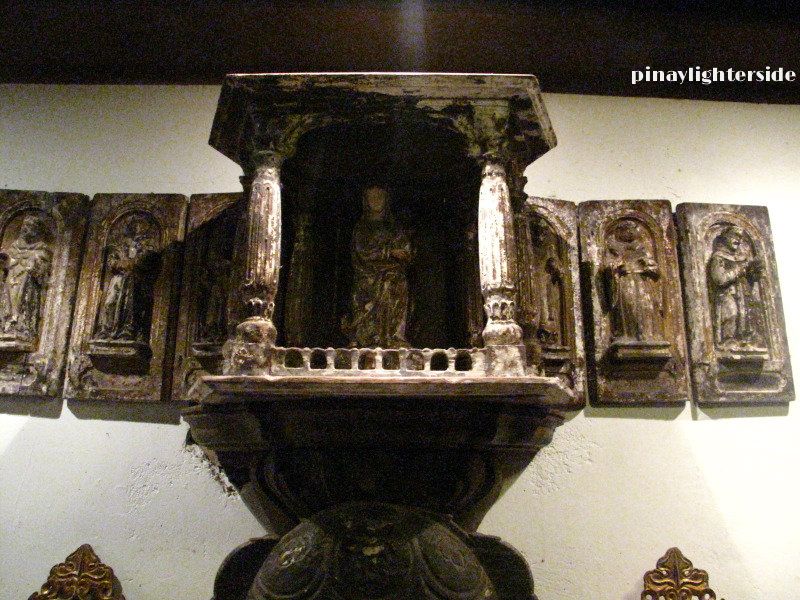 The cafe is brimming with artifacts and antique that waiting for the food went by so fast. Above photo is an example of such antique objects.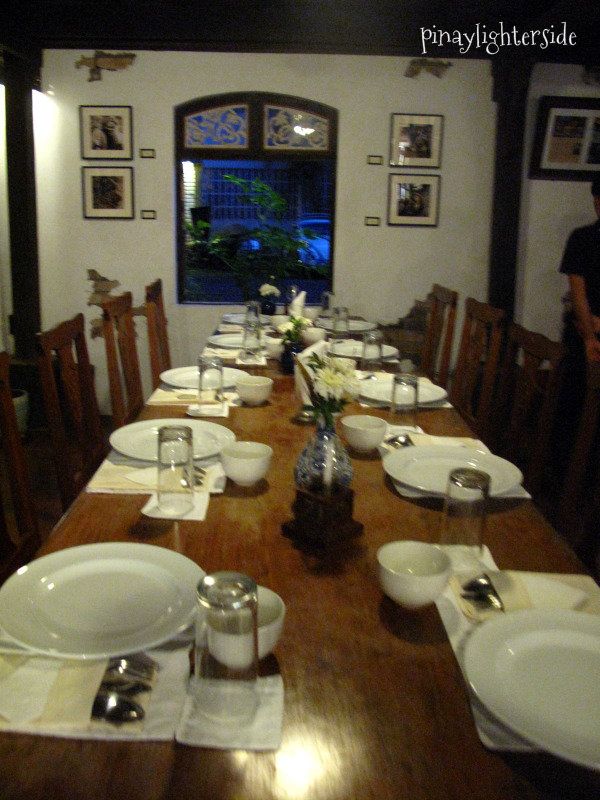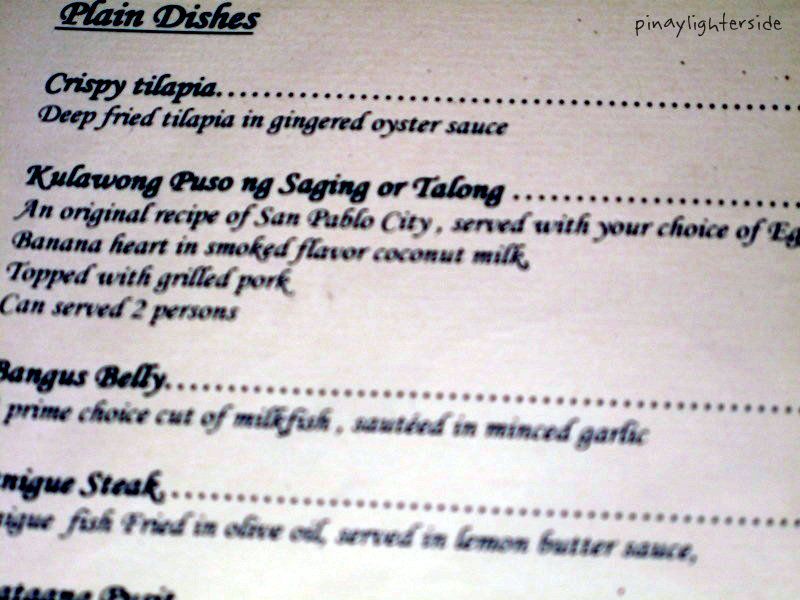 While the art objects are food for the eyes, Sulyap Gallery Cafe's food offering is guaranteed mouthwatering. We tried Kulawong Puso ng Saging as recommended by our tour guide, Illuminati Travel and Tours' Joel Aldor and the Tuna Pasta. Both dishes are unique (at least, for my taste buds) and really good-tasting.
Aside from the cafe, Sulyap Museum and Casa Obando Bed and Breakfast are just within the compound for a very interesting and worthwhile trip.
To check out the place for their interesting antiques, art objects, food and ambience, here are the contact details:
Sulyap Gallery Cafe
Casa Obando Bed And Breakfast
Tel. nos. 5629735 / 5629740
Mobile nos.: Smart - 0920-9519185
Globe - 0917-5968760
Email: roy@sulyap.net