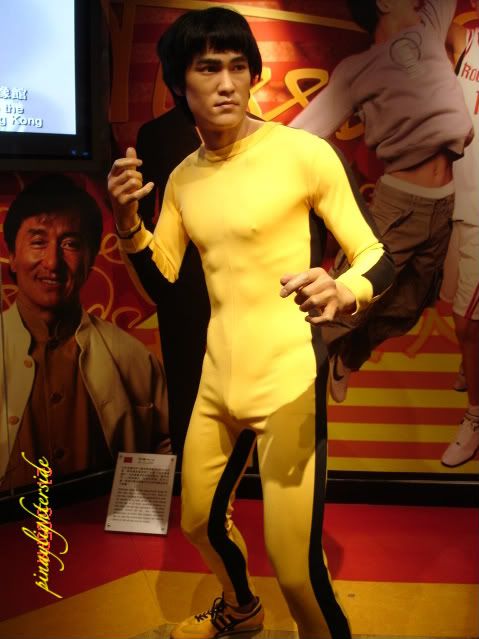 As far as I can remember, the tight-fitting yellow jumpsuit is synonymous to the karate and kung fu icon, Bruce Lee. He wore it in his last known popular movie, Game of Death, before his untimely death.
This is a wax figure of Bruce Lee wearing that famous jumpsuit that we found in Madame Tussaud's wax museum in
Victoria Peak, Hongkong
.
This is my photohunt entry for this week. See more entries
here
.