Yes, Osama bin Laden is dead as confirmed no less than by the US President Obama. The news was met with joy not only by America but by people all over the world. After the 0911 attacks, people asked me why would I travel outside of the country when the fear of random terror acts was still strong. My take on this, when it's your time to go no matter where you would be hiding, you cannot do anything about it. Besides, when I travel I make sure to choose places that I feel are really safe for traveling.
One of the countries that I find really safe to visit is Singapore. For such a small country-state, Singapore has come a long way from its modest beginnings.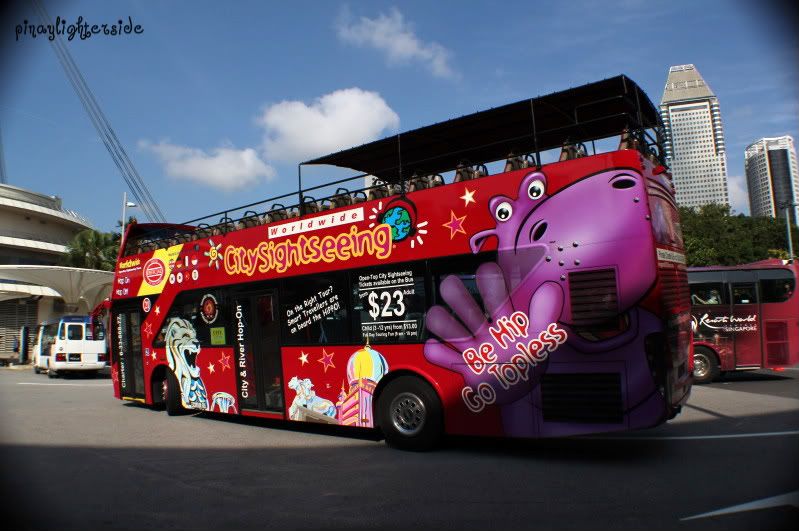 This is one of Singapore's Double Decker Tourist Bus. The tourist bus goes around the Singapore tourist destinations like the Singapore flyer, SunTec Towers, etc.
This is my entry for:
Go
here
to see more.