It was a muggy, hot day when we got to Barasoain Church last month to visit it. There were a lot of people milling around looking like they were waiting for something. We went inside the church, prayed and took pictures around the place; and then, we saw some stalls just adjacent to the church's doors.
Here are what the stalls had to offer. These are typical Philippine street foods that can be seen anywhere in the Philippines. Because the Philippines is a tropical country with days typically humid and in some days, it feels like the sun could actually fry your brains out, cold drinks for sale to help ease the sweltering heat and sweat are commonly seen in the streets.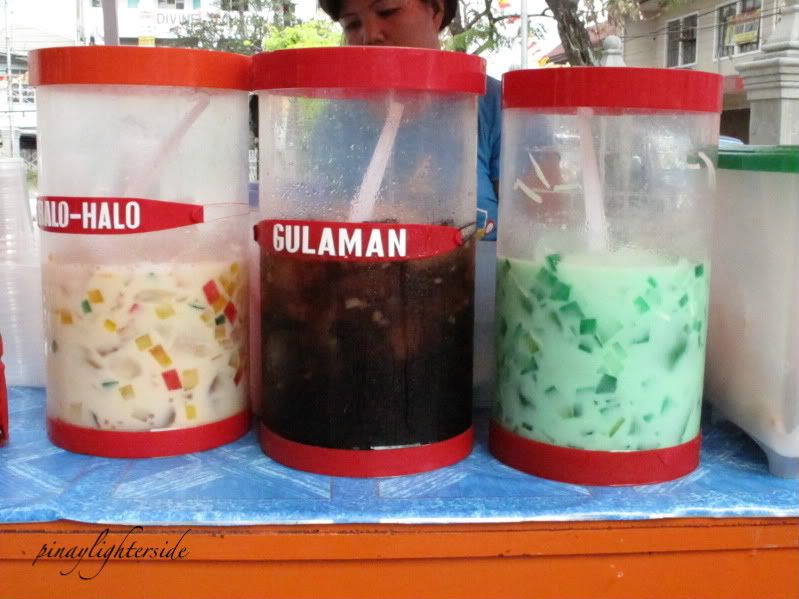 The first on the left was a mixture (halo-halo of fruits, jelly, coconut jelly, milk and sugar with ice), the middle one had ice, tapioca balls (sago) and jelly (gulaman) flavored with vanilla and the last one which was the one I most preferred, had stringy young coconut meat (buko) and pandan flavored jelly with milk, sugar and ice.
These were fishballs and squidballs on a stick. They were deepfried and you got to choose the dips/sauces that you want to have. The choices vary: there were vinegar with onions and diced hot pepper(for the ones who like it spicy), vinegar sauce with just onions, catsup, and sweet and sour sauce. The thing to do is just to put in the entire fishballs or squidballs with the stick in those bottles of dips/sauces and voila! you have your cheap, delicious and filling snacks.
For more pictures of the Barasoain Church, go
here
.
This is my entry for:
Go
here
for more..