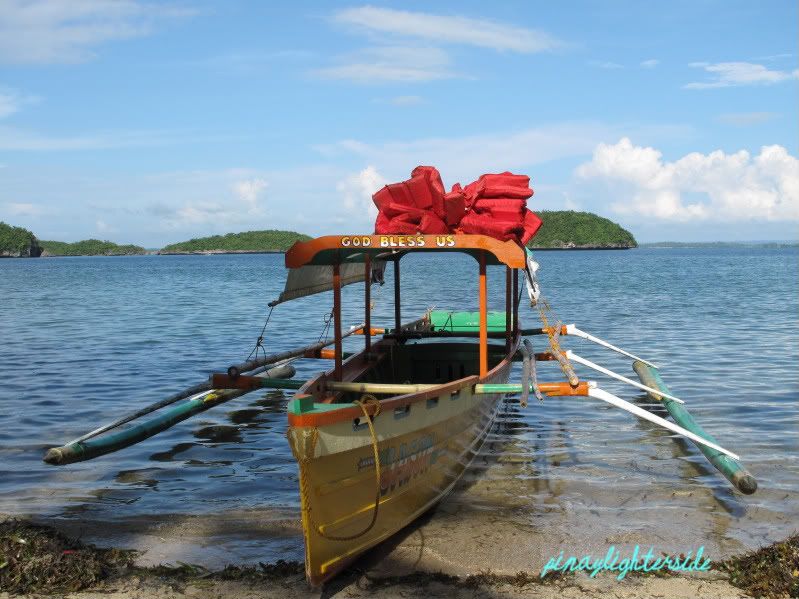 This was the boat we used while we did our island hopping in Hundred Islands, Alaminos, Pangasinan. It was a medium boat and can accommodate about 10 persons. The procedure is to pay the P20.00 registration fee at the Tourism center and choose what size of boat you would like to use. The boatmen would be there waiting.
Our boatman/guide was Gerry, a very lively guy. He volunteered to buy our lunch from the market and cooked it himself while we enjoyed soaking in the waters.
The detail of our day trip in Hundred Islands and of course the contact number of Gerry, the boatman, is
here.
This is my entry for:
Go
here
for more..