At my age, I am still fond of reading children's books especially by Philippine authors. I am not sure why but it's probably because the only children's books I had when I was a kid was the set of children's bible story books my mother bought for me and my brother. I have only encountered Cinderella, Snow White and the others through my cousins' books and through stories from schoolbooks.
Anyway, I have observed that there are more Philippine children's books nowadays as compared during my childhood days. I find Philippine children's books quite engaging because a lot of them are just short stories with beautiful, colorful illustrations, easy to read and understand, helpful in developing moral values without losing sight of our Filipino heritage.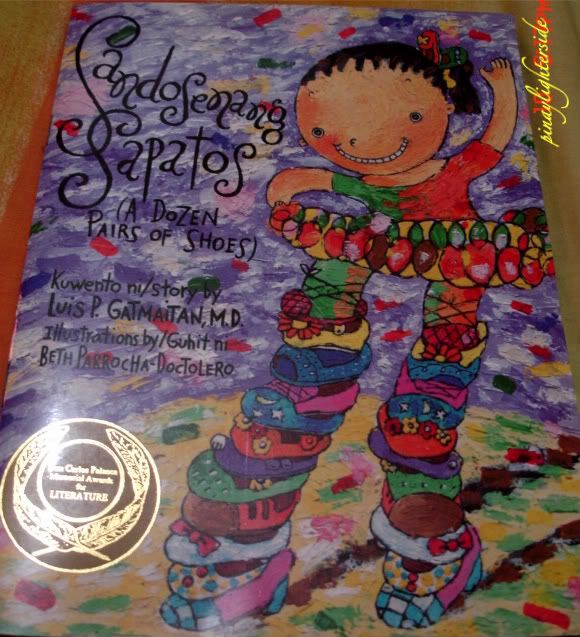 A favorite children's book of mine is entitled "A Dozen Pairs of Shoes (Sandosenang Sapatos) by Dr. Luis P. Gatmaitan, who won a Don Carlos Palanca memorial award for literature for this book. The book was beautifully and creatively illustrated by Beth Parrocha-Doctolero.
There are more books I have read by the same author but this one is my favorite. In fact, I always give this book as a gift whenever I get invited to any children's parties.
Note: The book has an English translation right on the same page of its Tagalog version.
Go
here
for more.