It's jiggly, it's creamy and it's sinfully yummy. It's the blueberry cheesecake I did the other year. I wanted to do it at New Year last year but cream cheese ran out of stock. Too bad. Anyway, I'm planning to do the blueberry cheesecake this coming Chinese New Year next month. Hopefully, the cream cheese won't ran out of stock.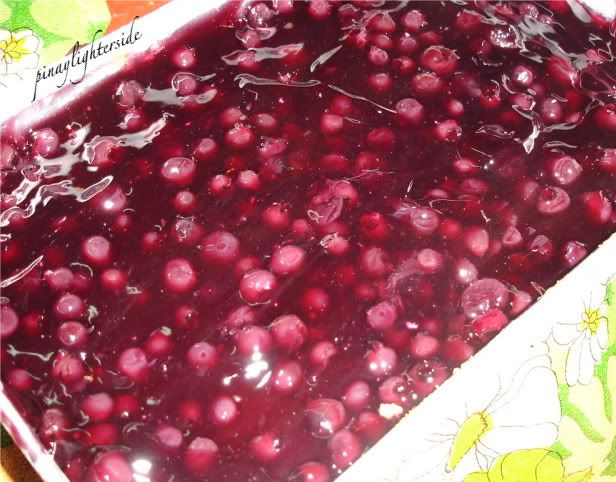 Here's the recipe I used that was given to me by my friend:

Crust:
1/4 cups crushed Graham crackers
1/4 cup butter
1/4 cup sugar (optional)

Cream:
1 box cream cheese (beat)
1 pack whipping cream (beat)
1 can 170-gram Nestle cream (beat)
1 can (big) condensed milk
2 packs Knox gelatin and 1/4 cup water - dissolve and simmer. Fold to cream misture and chill

Top with the blueberries (I use Comstock brand) and chill

This is my entry for:

For more photohunters, go
here
.