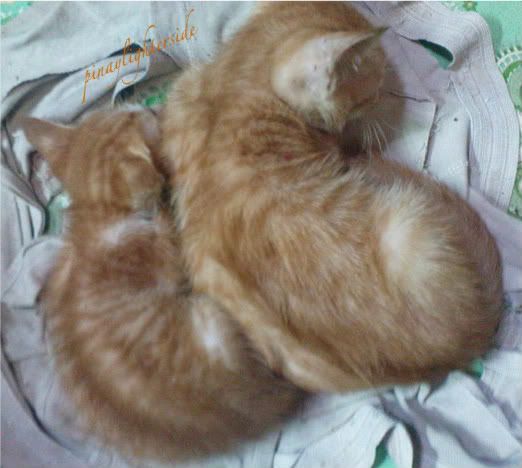 This is Kulit and her adopted little sister. Kulit nearly died when she was just a few days old when her mother decided to hide her over the cabinet. Unfortunately, Kulit slide down the cabinet back which was just so tight for her. After a few minutes I came home, we had to pry open my super-heavy cabinet with a steel bar to get to Kulit. Her head was already deformed like a tiny football but surprisingly, she survived. Kulit's little sister was found by my niece outside their classroom. Their class decided to adopt it but my niece decided to bring her home when rains came for fear that the little cat might get swept by the floods which frequently visit their school.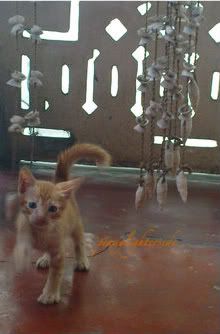 That is Kulit messing up with my shell curtains.
This is my entry for:

For more photohunters, go
here
.