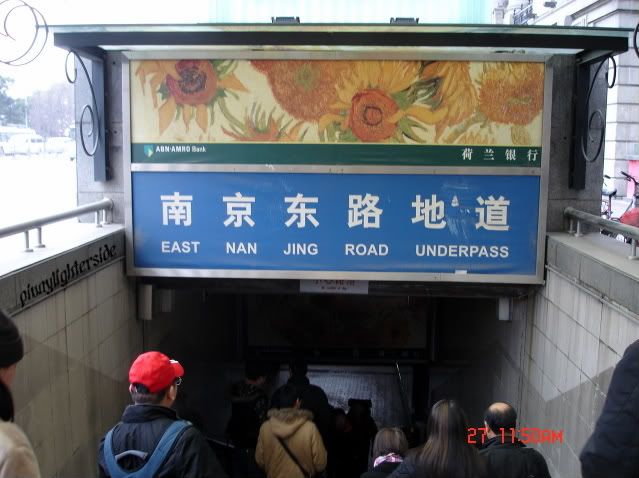 When we arrived in Shanghai, China last December 2008, the weather was very, very cold at 6C-10C. It was a shock

for us who came from a tropical country.

We were quite amazed by how the locals can tolerate the cold weather. We were already wearing layered clothes, hats and/or bonnets but still, we still felt uncomfortable.
The picture was taken while we were going down the underpass in East Nanjing Road, Shanghai, China. As you can see, my friend-travel companion,

Zaldy (the guy with the red hat) was the only one in the picture who was wearing a hat. Of course, most of the people in the pictures were locals except for the one in the extreme left. She is partially hidden and wearing a bonnet; she's another friend-travel companion, Agnes.