When it comes to high technology, China always gets them. One good example is the MagLev train, the fastest train in the world. The MagLev runs from Shanghai Pudong International Airport to Longyang Road station. The travel took us less than 8 minutes on this train when it could have been almost an hour.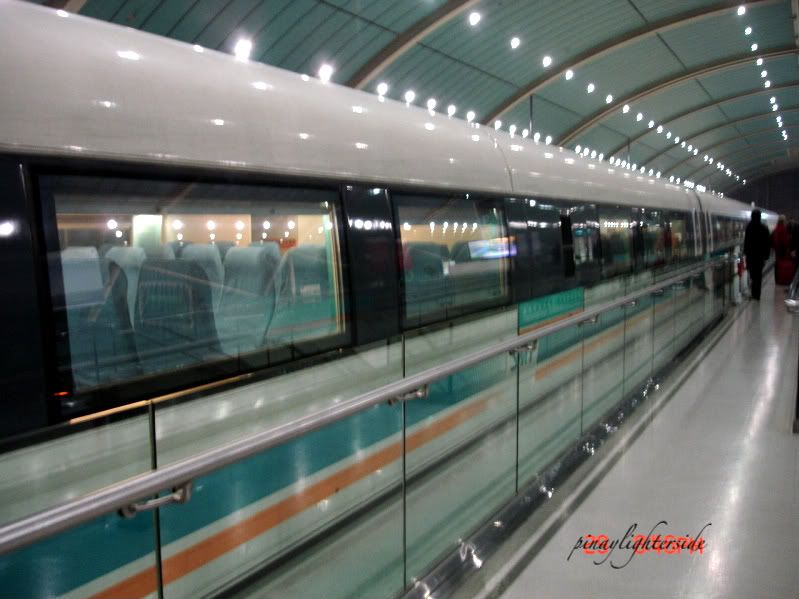 MagLev train is touted to achieve the speed of 501 km per hour (source: Wikipedia). Want proof? here goes and it was still increasing while I took this pic.



For more photohunters, go
here
.