Visita Iglesia is a Filipino tradition that was handed down during the Spanish occupation.
I have only recently started doing the Visita Iglesia when I did it on my first Ilocos tour. Not only was I able to appreciate the religious tradition, but it only made me appreciate more the historical significance of the centuries-old churches of Ilocos. Since then, whenever I have the chance, I do the Visita Iglesia wherever in the Philippines I maybe during the Holy week.
Cebu City is one of the cities that I would recommend to do the Visita Iglesia for its religious and historical significance. One of the churches really worth including in the church visits is the Basilica Minore del Sto. Nino. It houses the miraculous Holy Child Jesus which was purportedly found by Spanish explorers in 1565 preserved in a burned wooden box which was left behind during the 1521 Magellan expedition.
The church not only houses the miraculous sculpture but right on the left side of the church is the museum which houses antique paintings and religious paraphernalias. Here's one of the paintings..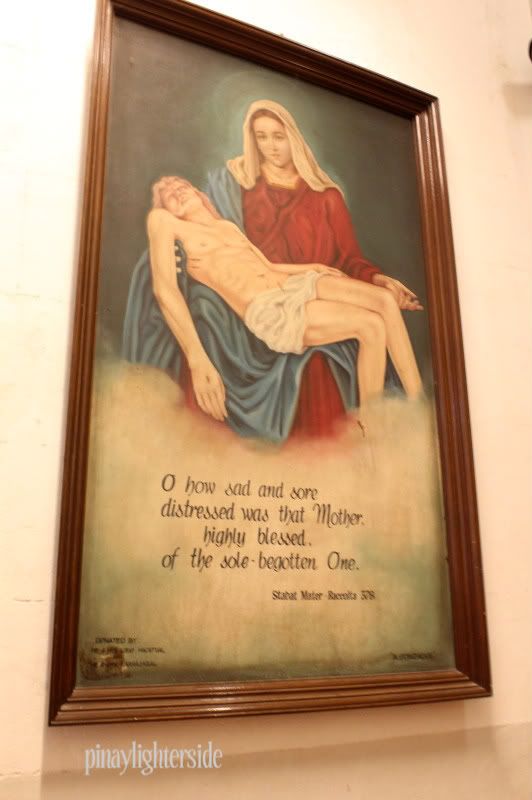 This is my entry for:
Go
here
to see more.