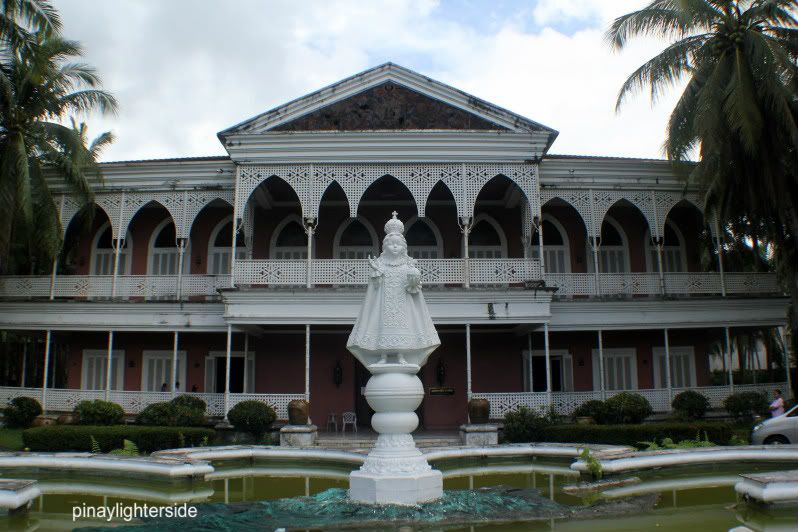 The entrance fee took us by surprise. It was P200 per three persons and P30 per camera. Considering that there were four Canon cameras and one Sony digital camera among the four of us, we thought we would just take the photos from outside instead of going inside. The place looks rundown outside and I wondered what happened to the entrance fees that they've been collecting. The place would have been pretty if it had been maintained properly.
According to the locals, Tacloban's Sto. Nino Shrine and Heritage Museum was ordered built by then First Lady Imelda Marcos. It was situated just beside People's Center, another building from the Marcos era.
Here are some facts about the Sto. Nino Shrine and Heritage Museum (source:www.travelmart.net)
Located in Real Street, Tacloban City. Paintings of the 14 stations of the Cross done by Filipino artists, wooden bas-relief of the legend of the First Filipino man-woman (Si Malakas at si Maganda); tastefully decorated guestrooms of varied Filipino motifs; image of the Holy Child; a collection of original paintings by Fernando Amorsolo; spacious ballroom; priceless collector's items.