There was just one hanging bamboo bridge in Brgy. San Miguel, Bohol the first time I went there years ago to try it. Back then, only the locals and the curious cross the bridge that span part of Loboc River. But this has changed because early this year, I went back with my mother and was surprised to see that they've added another hanging bamboo bridge and that makes two hanging bamboo bridges. They are wider than the old one. For tourists, crossing the hanging bamboo bridge costs P10 per person.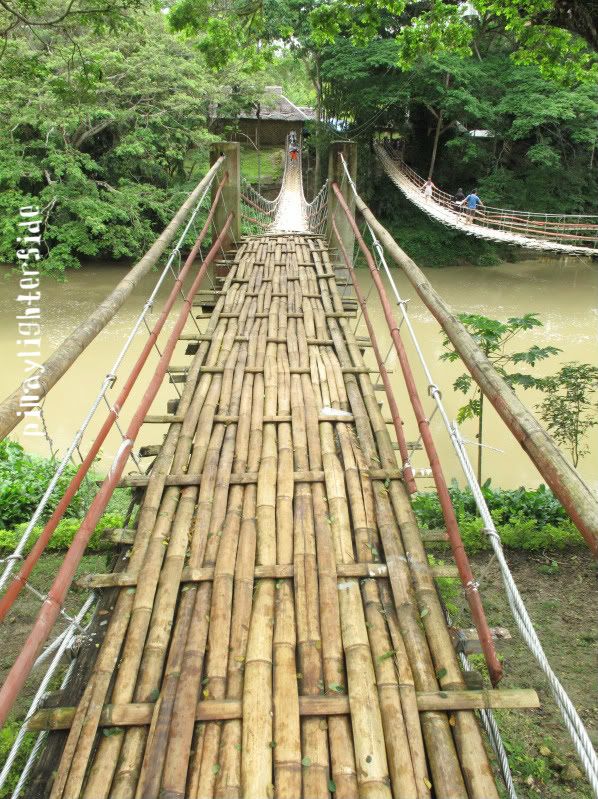 Easier to watch the people crossing the bridge but actually, a bit difficult to actually do it especially if there's rain. The bamboo can be slippery and the swaying can make one dizzy. Still, it's fun!
This is my entry for PhotoHunt. Go
here
for more.