August is the Kadayawan month wherein Davao City celebrates the annual Kadayawan festival to commemorate the harvest time of Davao and its surrounding areas. The festival also puts together activities and events that celebrate the indigenous tribes of Mindanao and their culture. One such event is this exhibit of different types of houses of the indigenous tribes at the Osmeña park fronting San Pedro Cathedral of this city. This showcases not only how the tribes live but also some of their traditions and cultures.
As common among Filipinos, people from indigenous tribes like to celebrate and entertain themselves by singing and dancing using their own musical instrument. We came across this particular house with some of its elders singing and dancing along with some visitors who were mostly teeners who tried to learn their dance steps.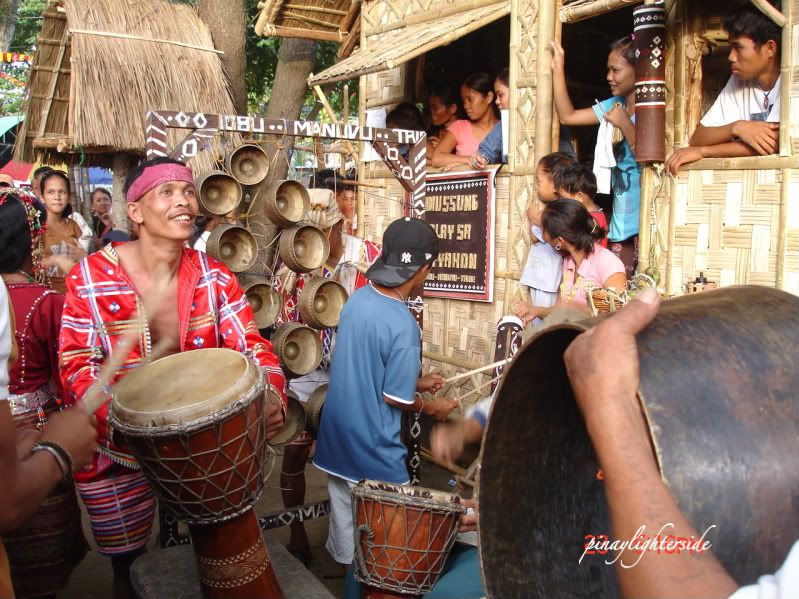 Garbed in their own traditional costumers making music with their own traditional musical instruments, who needs iPod or radio to get entertained?
This is my entry for:

For more photohunters, go
here
.