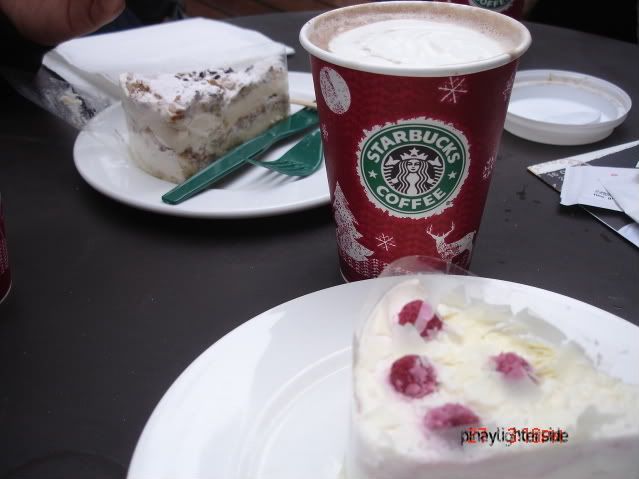 Creamy strawberry cheesecake partnered with Cafe Mocha. I forgot the other cake's name but it was really delicious too. We had them in Starbucks Shanghai after we got so tired walking on a cold, drizzly day in Shanghai last year.
This is my entry for:

For more photohunters, go
here
.