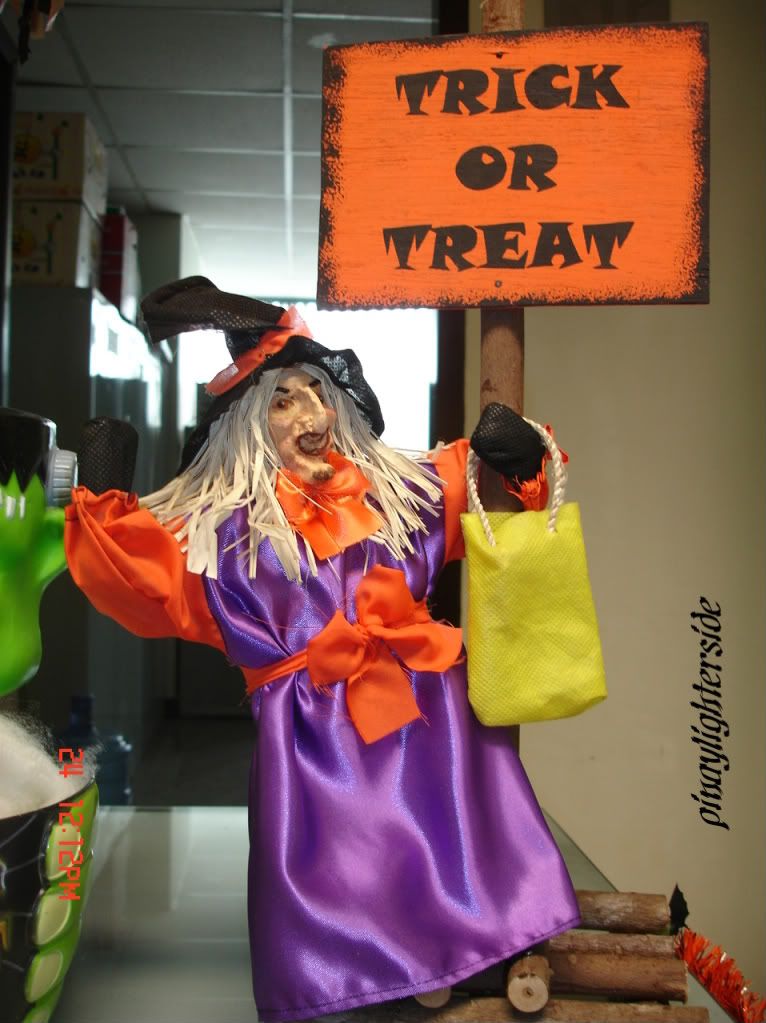 …to everybody! I hope the Dallas, Texas earthquake did not dampen the Halloween spirit of the affected people. Nonetheless, let us be reminded that Halloween is not all trick or treating but a day to remind us of our dead.


Here're some Halloween text jokes I got from a friend:
One Sunday, a guy plan to go to church to pray for his girlfriend that died a week ago. That church was where both of them attended mass together. While walking for the entrance of the church, the guy suddenly felt weak, the more he gets further inside, the heavier his body become. As the mass ended, the guy was approached by a flower vendor and asked him, "Sir ang sweet mo naman." He asked, "Bakit mo nasabi?" "Kasi, pinasan mo pa ang girlfriend mo papasok ng simbahan."

Happy Haloween!

A girl was on the way to the dorm. She's the only remaining passenger on the jeep. She had taken this route many times before, so she was surprised when the driver suddenly changed his course. Alarmed, she told the driver she's off to the dorm. After few minutes, they returned to the original route and the driver dropped her off the dorm, but before letting her, he gave her few words of advice. "Ineng, pag uwi mo, hubarin mo agad yung damit mo at kung pwede, sunugin mo agad. Iniba ko yung ruta para makaiwas sa disgrasya. Kanina kasi, pagtingin ko sa salamin, wala kang ulo!"

Happy Halloween!
Next post..pictures taken during our office's Halloween Children's Party.