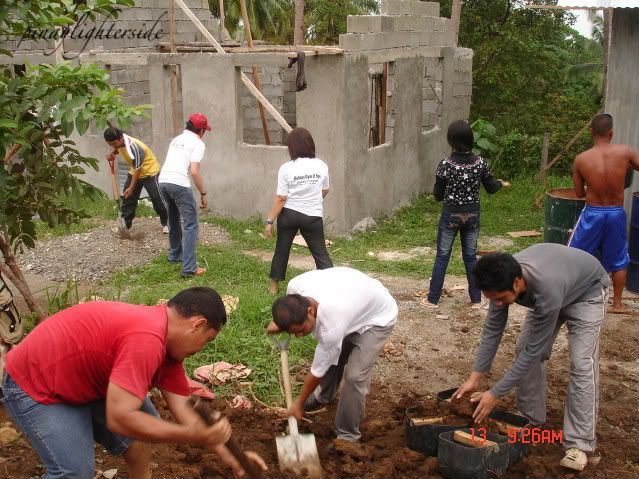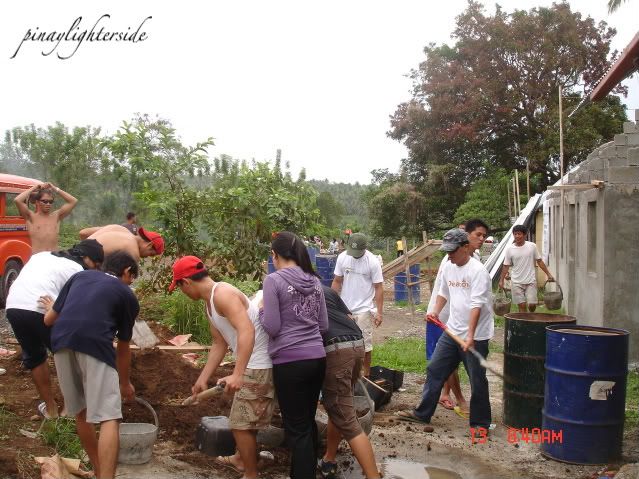 Together, we can make a difference. Small or big task, doing it together is easier and can have more impact than doing it alone.
Pictures were taken when our gym had a Gawad Kalinga activity day. We helped in the construction of several houses for indigent Filipino families in Bayabas, Toril, Davao City through the initiative of the Gawad Kalinga organization.
The project site will house 22 families in eleven duplex houses constructed with the help of Gawad Kalinga volunteers. So far, when the picture was taken, we already had 2 houses done and 2 more houses in their finishing stage.
To know more about Gawad Kalinga, go here.