One of my fondest dreams is to have any of my photos installed in a public place (hopefully, not a public toilet). I would love to have a photo of mine on a billboard displayed on a major thoroughfare or displayed on a major event like this in a big mall like SM Davao.
The photos of the Philippine Eagle and Mt. Apo were displayed at SM Davao Event Centre to commemorate the Philippine Independence Day. I am quite sure that the photographer/s is/are quite proud of their work considering that not only their photos are striking but they are on public display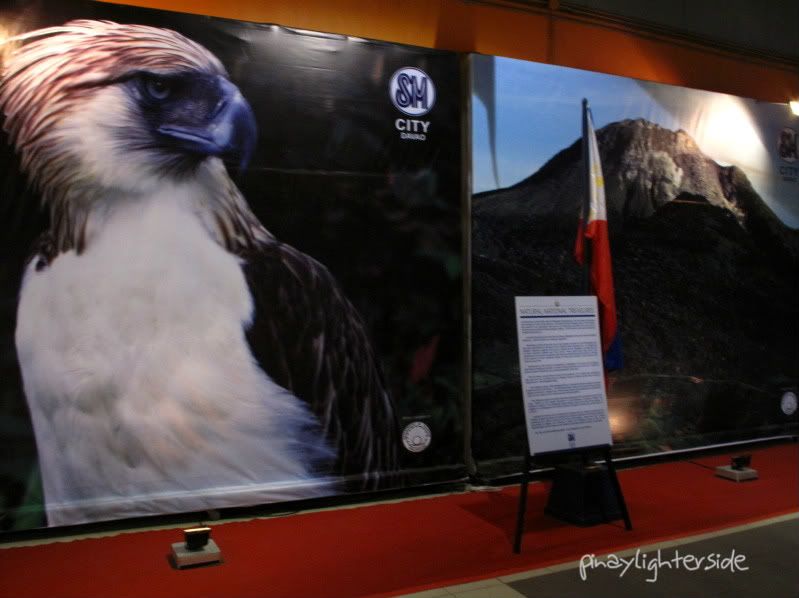 Both the Philippine Eagle and Mt. Apo are synonymous to Mindanao, particularly Davao. It is because both can be found in Davao and its surrounding areas. The Philippine Eagle Center is located at Malagos District of this Davao City while Mt. Apo perennially looms over the city.
This is my entry for:
Go
here
to see more.