Long before Carlos Celdran became more popular regarding his RH bill stand and encounters with the Catholic Church, he was already quite well-known for his Walk This Way tour. The half-day Intramuros tour was featured several times in TV shows and got really rave reviews. However, it took me several tries because of time constraints before I could finally get into the tour.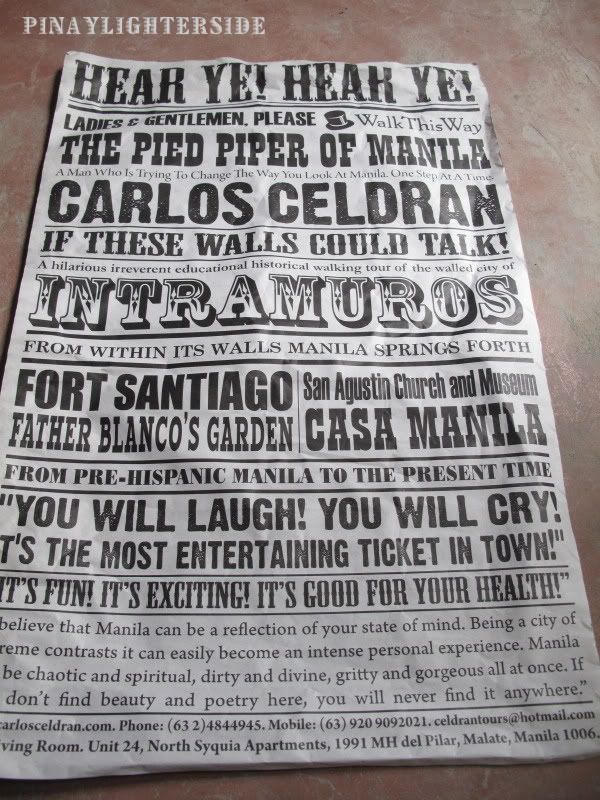 A combination of theatrics, humor and really informative knowledge of Intramuros (which by the way, you can't find in any history books), Carlos Celdran was able to hold the interest of his audience while taking his visitors for a walk and a calesa-ride inside the old-walled Intramuros. If you're going to Manila and would like to try something new other than the perennial mall tours, Celdran's Walk This Way tour is a must. It is actually more interesting than walking mindlessly inside the malls. For details of his tour, just go
here
.
This is my entry for PhotoHunt. Go
here
for more.