They saw this big foam at the side of the tennis court. Kongkong (the bigger dog) took it but Jessica wanted it too. Oblivious to us who took pictures of them while playing, they wrestled for the foam.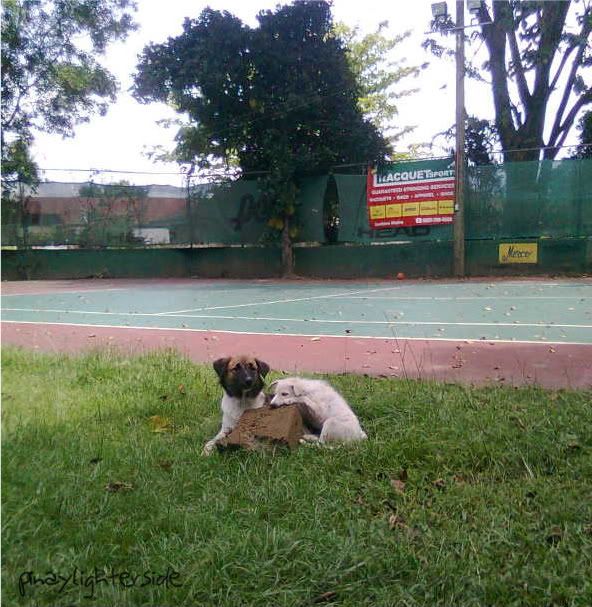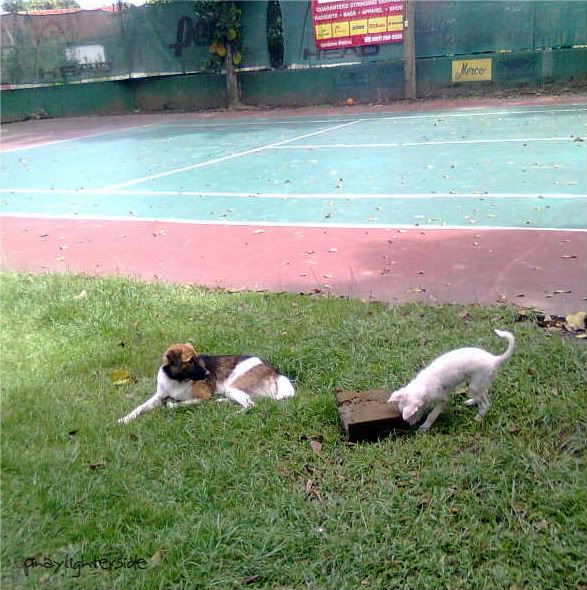 This is my entry for Ruby Tuesday. Go
here
to see more entries..