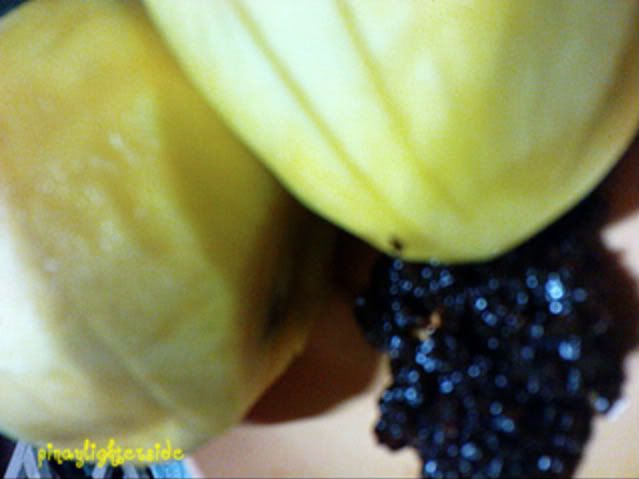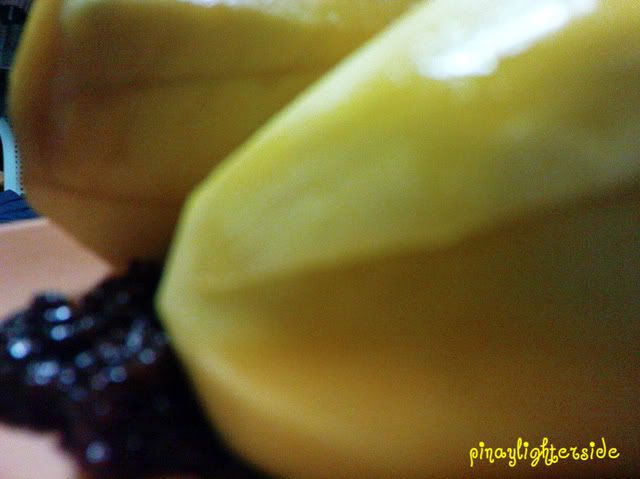 Green mango. Sour, crunchy, juicy and delicious especially if it goes with a sautéed fish paste dip. If there is none, I make do with soy sauce mixed in with a bit sugar. Always guaranteed to make me drool anytime.
Green mangoes with sautéed fish paste always remind me of my high school days when ambulant vendors wait outside our school gates. Young green mangoes were then sliced thinly and sold in small portions wrapped in plastic. Walking on our way home from school, we always had them in our hands; talking and joking while crunching away on our mangoes. They can be a bit stinky but it was really good.
Here's another good-tasting, soury entry.