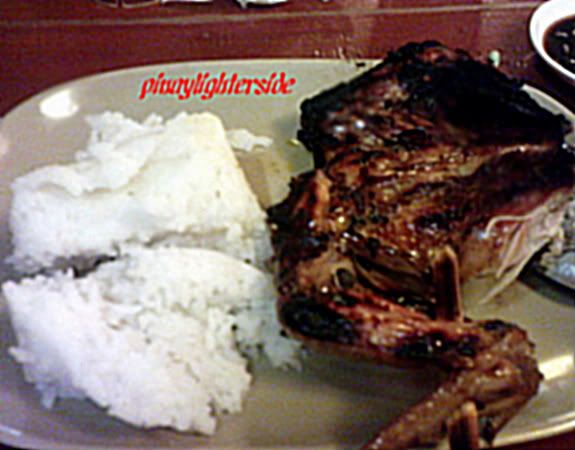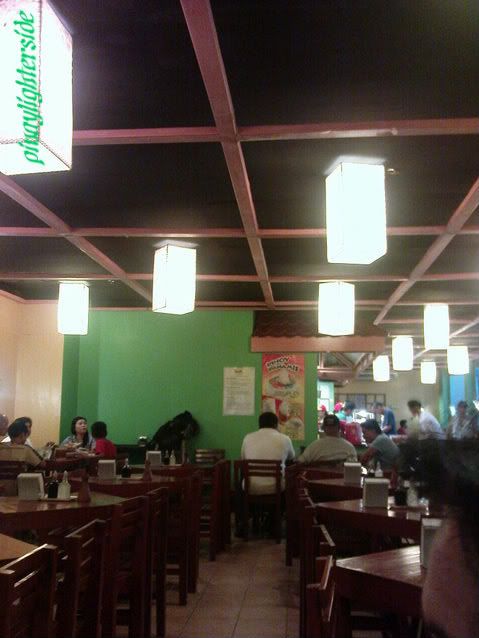 My favorite food is anything grilled. Grilled chicken, fish, pork and including vegetables like water cabbage and cucumber. When I was a kid, I also tasted grilled dragonflies. My playmate told me before that dragonflies can be grilled and be eaten. So, we went running after dragonflies for a whole afternoon and had grilled dragonfly snack.
This chicken barbecue picture was taken while I was salivating with much hunger. See! I already tore a flesh before taking a picture. This was taken at Mang Inasal – SM Davao. The place is always full and is well-known for their bottomless rice. (Do you think bottomless rice contributed to the country's rice crisis?) And of course, BBQ eating is not complete without just using one's hands. Kainan na!!!!
Here's my other
entry that can drool on
for La.Pi.S this week.