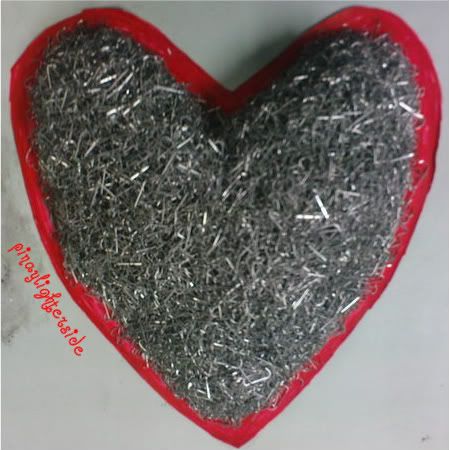 Natawa ako nang makita ko ito sa ibabaw ng lamesa ng isang kasama sa opisina. Pinag-ipunan niya ang gamit nang bala ng esteypler at ginawang hugis puso; para daw sa araw ng puso sabi niya.

Maligayang Araw ng Puso sa Lahat!!

Translation:
I was amused when I saw this on top of the table of an officemate. She gathered the used staple wires and shaped it like a heart; in time for the day of the hearts, she said.

Happy Hearts Day to everyone!!