Want a Christmas-lighted sleigh ride?
This is the 2nd year that our city is having the Lamdag Dabaw (Christmas Lights) parade. The parade started along R. Magsaysay Ave. and passed thru C.M. Recto Ave before culminating at the People's Park.
There were more people who watched the light parade than last year. Unfortunately, the parade started very late that we became impatient and tired. Nevertheless, it was really fun watching the floats and the walking lighted characters.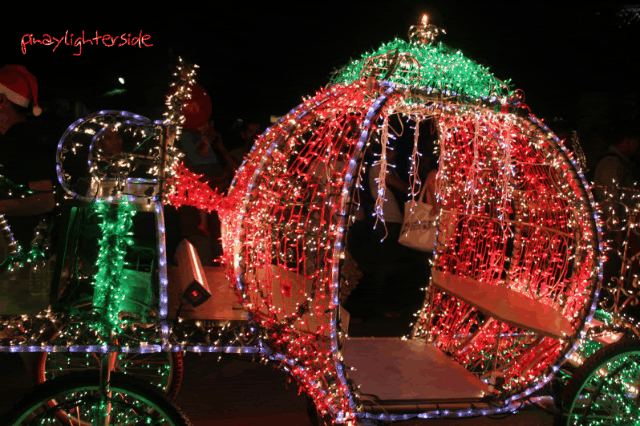 A Christmas-lighted red pumpkin ride.
This is my entry for:
Go
here
to see more.