One of my most favorite things to do is traveling. I make it a point to save enough money to travel every year. I am always awed by places, by people, by different cultures and by just experiencing them all. Here is one of my favorite must-see places: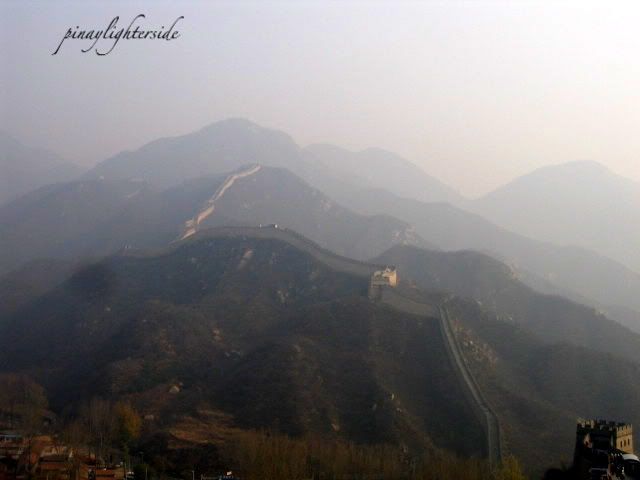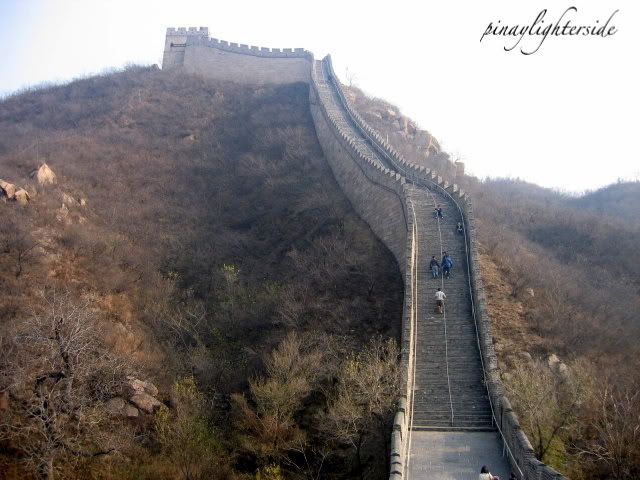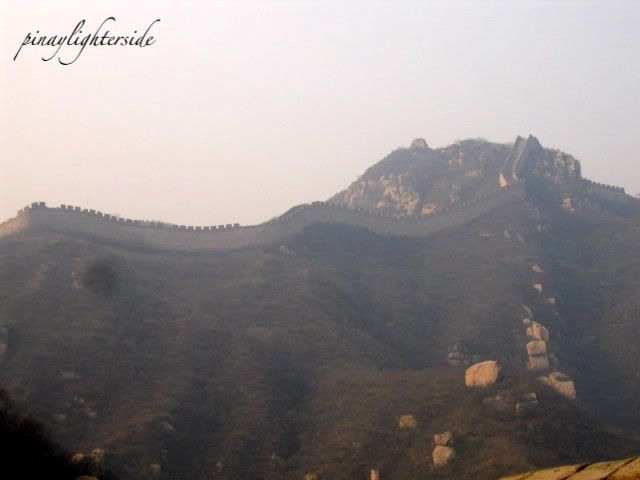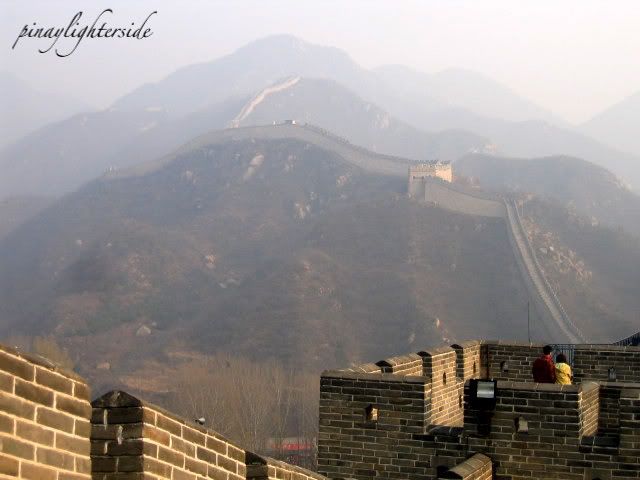 The Great Wall of China was built centuries ago and stretches about 6,700 kilometers (4,160 miles) across China. This portion of the Great Wall is in Badaling (North Pass of Juyongguan pass). Made of stone and bricks from the hills, its walls are 7.8 meters (25.6 ft) high and 5 meters (16.4 ft) wide; said to be enough space for 5 horses to walk side by side. This part of the Great Wall is quite popular with the tourists (Thank you for this info, Wikipedia).
When we got there, the feeling was unbelievably surreal for me. I could not believe that I was there and I hugged a portion of the wall to assure myself that I was actually standing there for real. We climb some portions of the wall and it proved to be challenging considering that some portions were quite steep. The view was exhilarating and spectacular especially on the upper portions as one can see the wall snaking through the mountains as far as one can see.