Another dream came true for me, it was a long time coming but it did come true. I would have been happier if my father was around to see that indeed, I got to the school we both wanted for me to attend. I stayed in the University of the Philippines Diliman campus for almost a month. A work-related study-training but I tried to take as much opportunity as I can to walk around the campus.
Of course, I could not miss the iconic Oblation. Never mind if most of the time, it was raining. The monument is located in front of the Admin Building. The few times that I have been there, runners/joggers were there stretching out.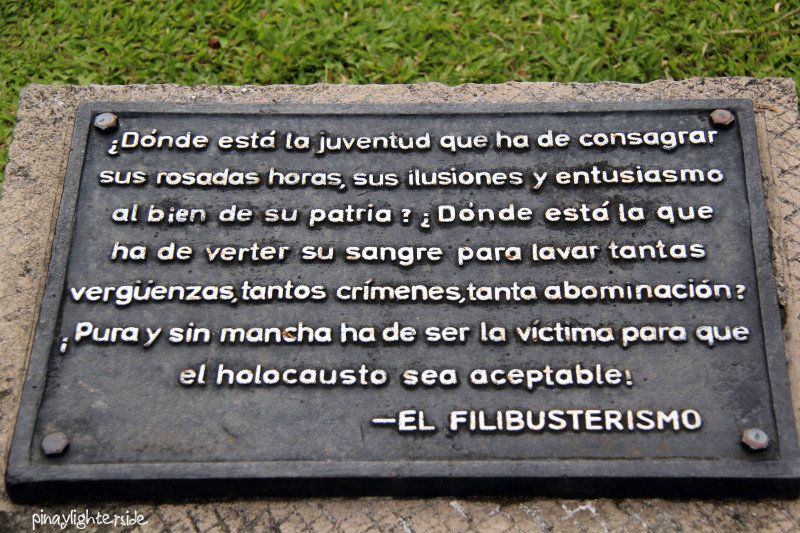 The marker near the monument is a passage from our national hero's book, El Filibusterismo. I have yet to translate what it says though.