According to our guide, there are at least two motorcycles per household in Saigon. While buses and taxis are also available easily, motorcycles and scooters rule the streets of Saigon.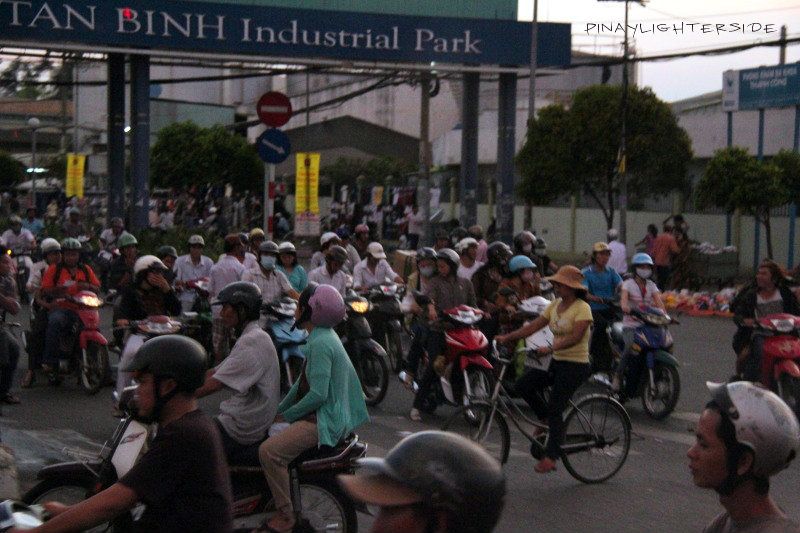 But what fascinated me the most are the utter disregard to the traffic laws of some of the motorcycle drivers. Numerous times, I have witnessed scooters passing by on a counterflow of the traffic. The result, heart stopping chaos but for the locals, it's just part of their daily lives.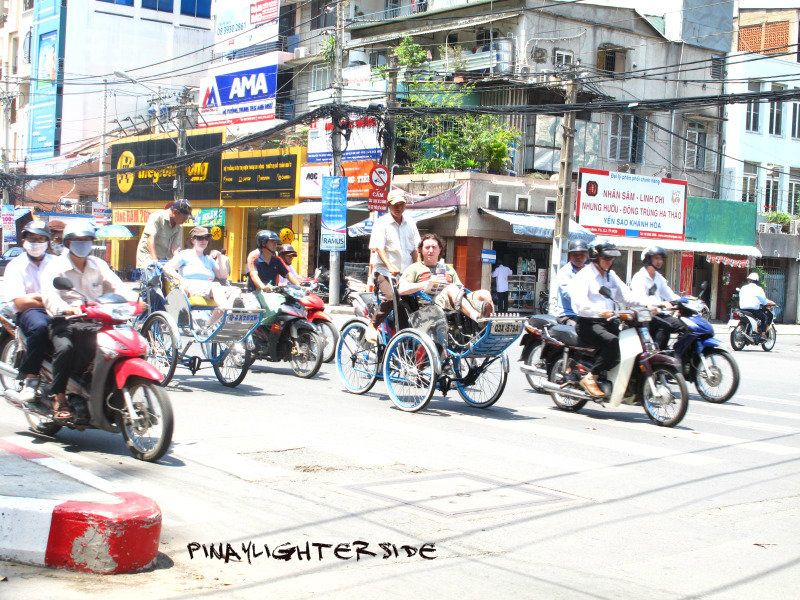 By the way, the tourist photographed on the middle of the picture is riding a cyclos. A slower way to sightsee the city of Saigon (Ho Chi Minh).